Le poesie italiane di questi anni (2005-2020)
Keywords:
Poesia contemporanea, poesia italiana, poemetto
Abstract
The article proposes to make an assessment of recurring features of Italian contemporary poetry during the first twenty years of the 21st century. Five tendencies are here analysed: 1) the representation of subjectivities different from that of the authorial self; 2) deflation and expansion of the poetic self; 3) short poem; 4) installation poetry; 5) poetry in prose. Among these tendencies the first three will be more thoroughly investigated.
L'articolo si propone di fare un bilancio delle caratteristiche ricorrenti nella poesia contemporanea italiana dei primi vent'anni del ventunesimo secolo. Vengono considerate cinque tendenze: 1) rappresentazione di soggettività distinte da quella dell'io autoriale; 2) deflazione o espansione dell'io poetico; 3) poemetto; 4) poesia installativa; 5) poesia in prosa. Fra queste, nell'articolo vengono approfondite in particolare le prime tre tendenze.
English title
Italian Poetry of these Years (2005-2020)
Downloads
Download data is not yet available.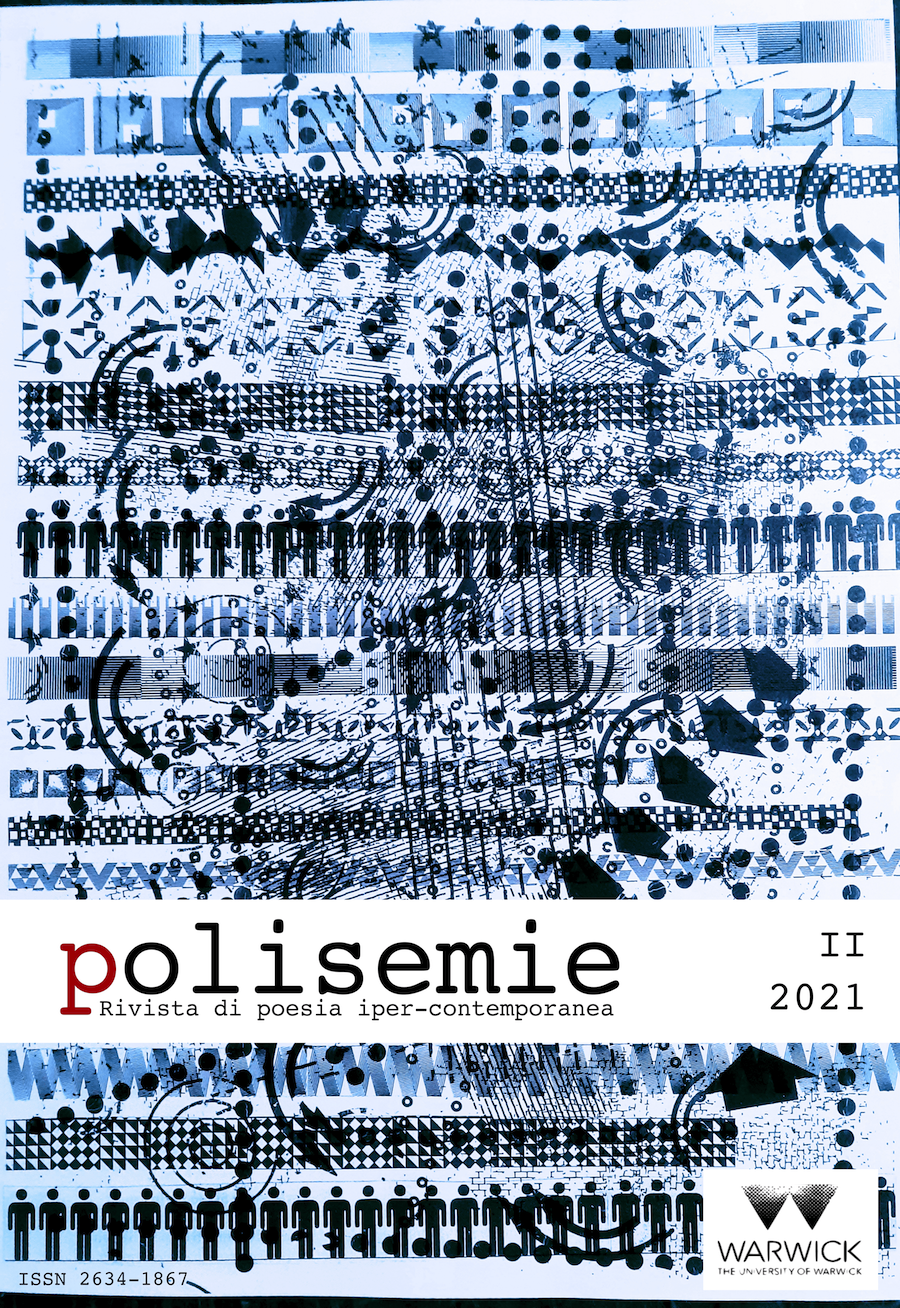 Downloads
License
Copyright (c) 2021 Claudia Crocco
This work is licensed under a Creative Commons Attribution 4.0 International License.