Legenda
La struttura di Libretto di Transito
Keywords:
Franca Mancinelli, Libretto di transito, Italian contemporary poetry
Abstract
The notes here collected have been prepared by Franca Mancinelli for the editors of the Amos Edizioni book series A27 poesia, following the publishing house's proposal to arrange the structure of Libretto di transito according to a thematical thread, gathering texts marked by the presence of water, animals, and so forth. These notes are both a reflection and a self analysis aimed at defining the structure of the book as it was conceived by the author herself. The final version of the book follow this choice, although some texts were eventually excluded.
English title
Self-Obliteration. Franca Mancinelli from Mala kruna to Libretto di transito (Part II)
Downloads
Download data is not yet available.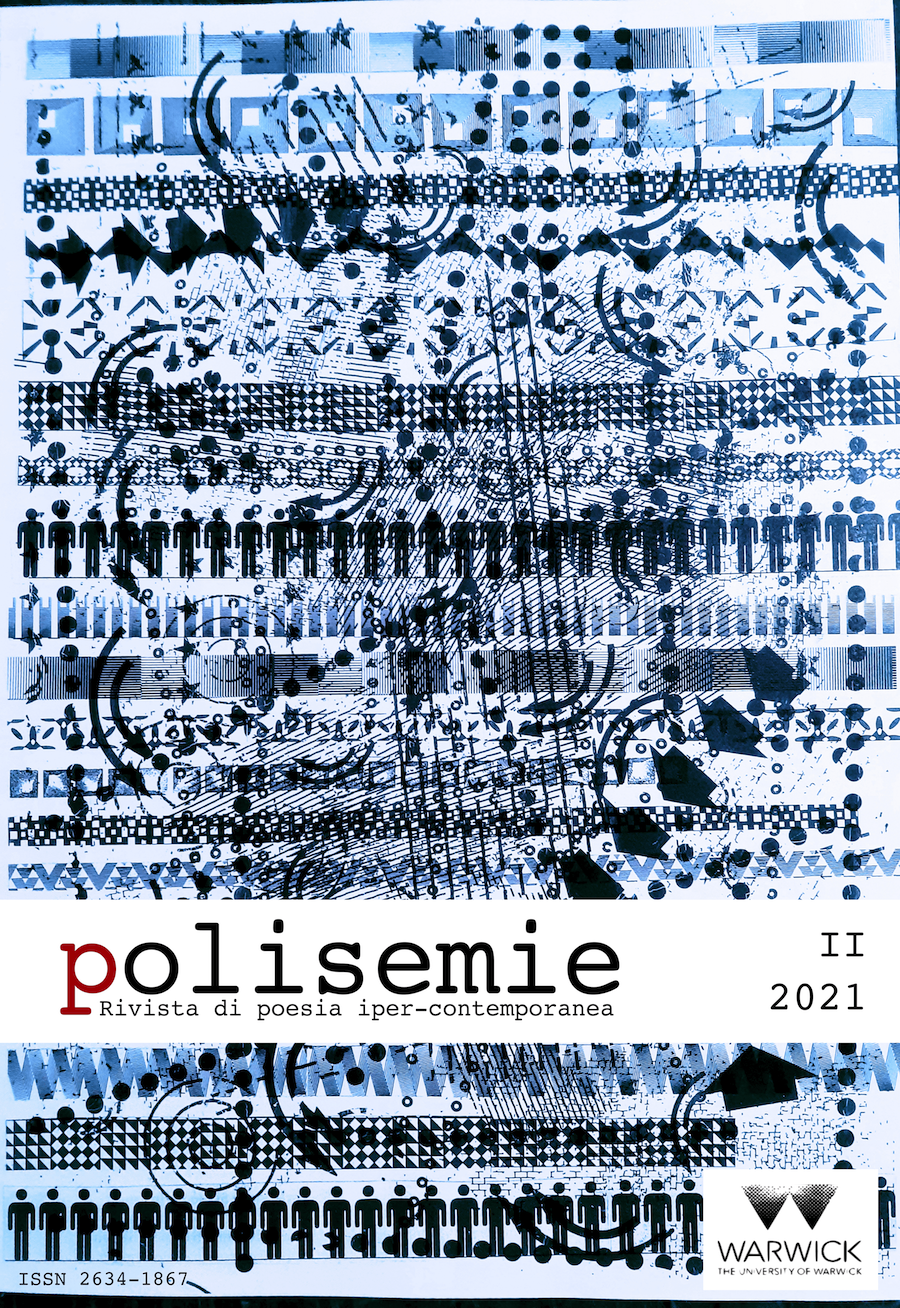 Downloads
License
Copyright (c) 2021 Franca Mancinelli, Vera Kazartseva
This work is licensed under a Creative Commons Attribution 4.0 International License.