Elaborare il trauma
La poesia in prosa di Libretto di transito di Franca Mancinelli
Keywords:
genere, Franca Mancinelli, poesia in prosa, Libretto di transito, trauma, coazione a ripetere, rito, genre, poem en prose, compultion to repeat, ritual
Abstract
The article analyses the transition from poem in verses to prose poem in Franca Mancinelli's works. This stylistic choice was defined by the ability of the poem in prose to represent trauma. The article contains the results of an analysis of Libretto di transito from the point of view of post-traumatic memory.
Nel presente articolo è analizzato il passaggio dalla poesia divisa in versi alla poesia in prosa nella lirica di Franca Mancinelli. Questa scelta stilistica è stata definita anche dal potere del genere ibrido della poesia in prosa di rappresentare il trauma. L'articolo riassume i risultati dell'analisi di Libretto di transito dal punto di vista della memoria post-traumatica.
Downloads
Download data is not yet available.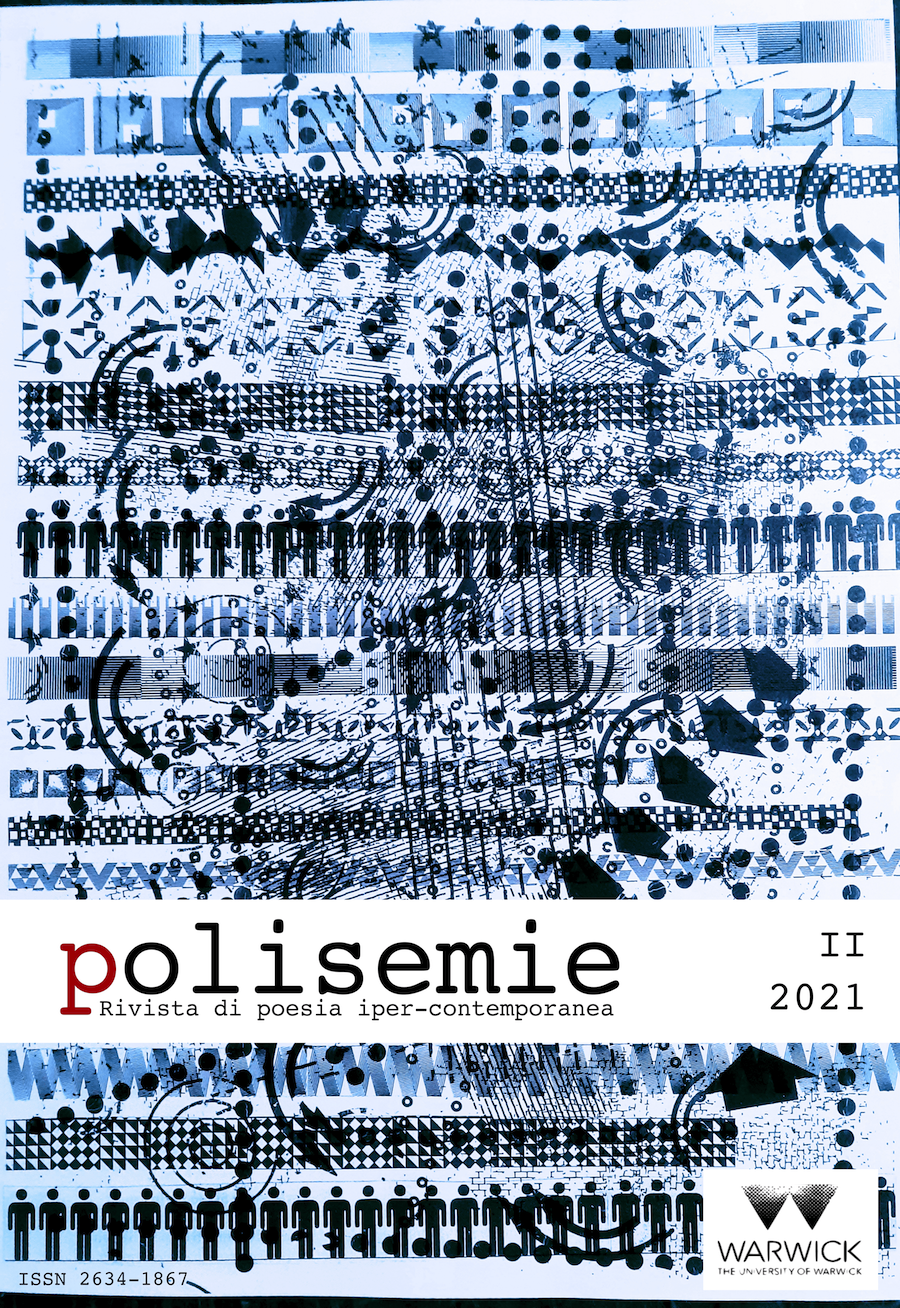 Downloads
License
Copyright (c) 2021 Vera Kazartseva
This work is licensed under a Creative Commons Attribution 4.0 International License.