Il dolore e l'eterno
Per una lettura di Per diverse ragioni di Domenico Brancale
Keywords:
Domenico Brancale, Passigli, Italian contemporary poetry, Marcel Proust, Thomas S. Eliot
Abstract
This essay will consist of a critical reading of Per diverse ragioni, the latest collection by the poet Domenico Brancale published in 2017 for Passigli. Through a transversal reading of the poetic text, the main thematic and poetic issues of the author will be analyzed. A second point of interest will be the deepening of the ontological framework and of the conceptual meanings of the collection, and it will be connected to an investigation relating to its formal and philosophical-speculative derivations.
Downloads
Download data is not yet available.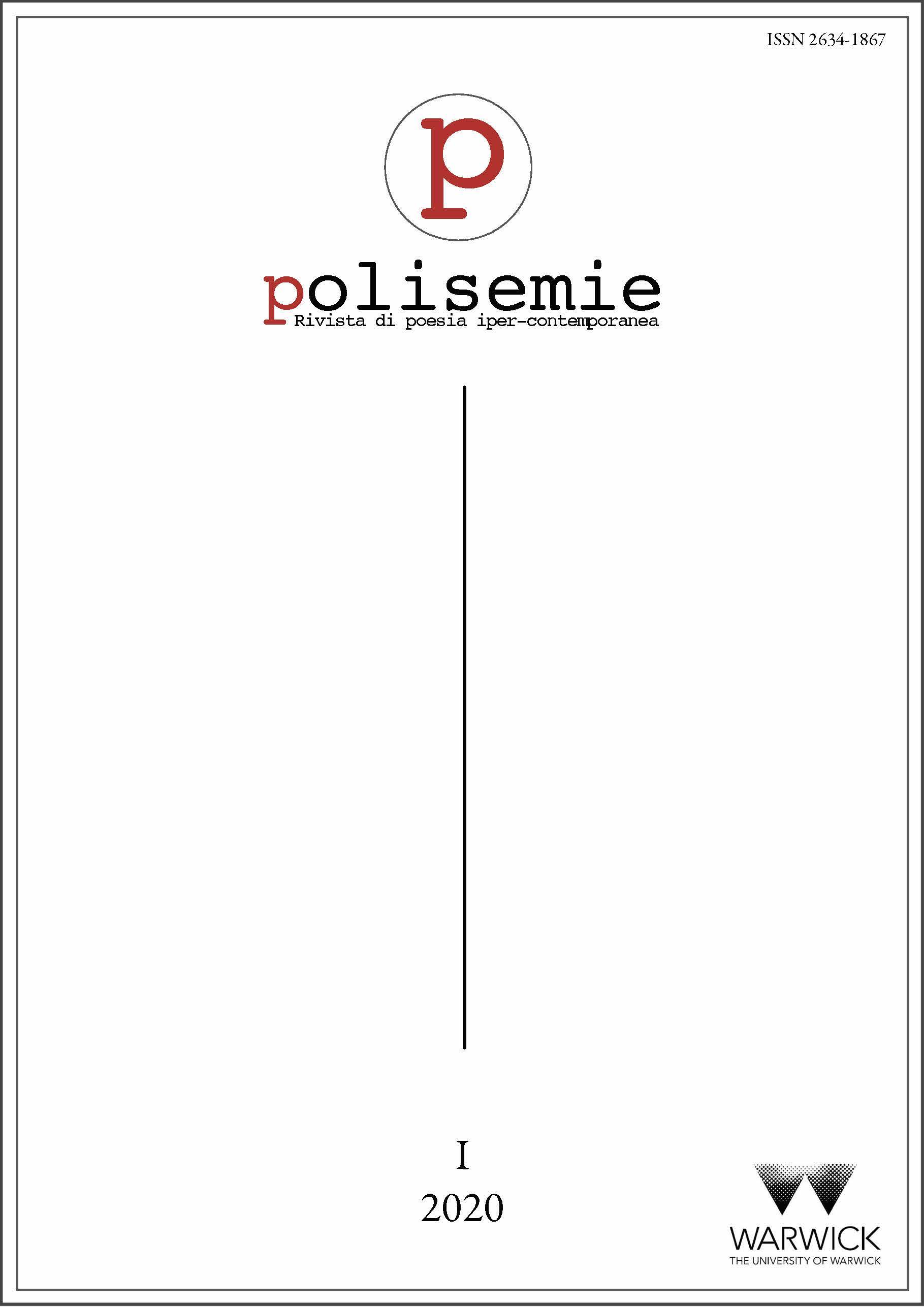 Downloads