L'attrito del metro
Sull'uso del sonetto nella poesia di Valerio Magrelli
Keywords:
Versification, Italian contemporary poetry, sonnet, hybrid metrical forms, free verse
Abstract
This article analyses the use of the sonnet in Valerio Magrelli's poetry, focusing on the effect of friction produced by metrical choices in relation to the other textual levels. The essay highlights the relationship between the author's sonnets and free verse production and some models of Italian twentieth-century tradition. The study examines the texts in detail and shows how meter is used to generate short circuits and new paths of meaning under the surface of the text.
Downloads
Download data is not yet available.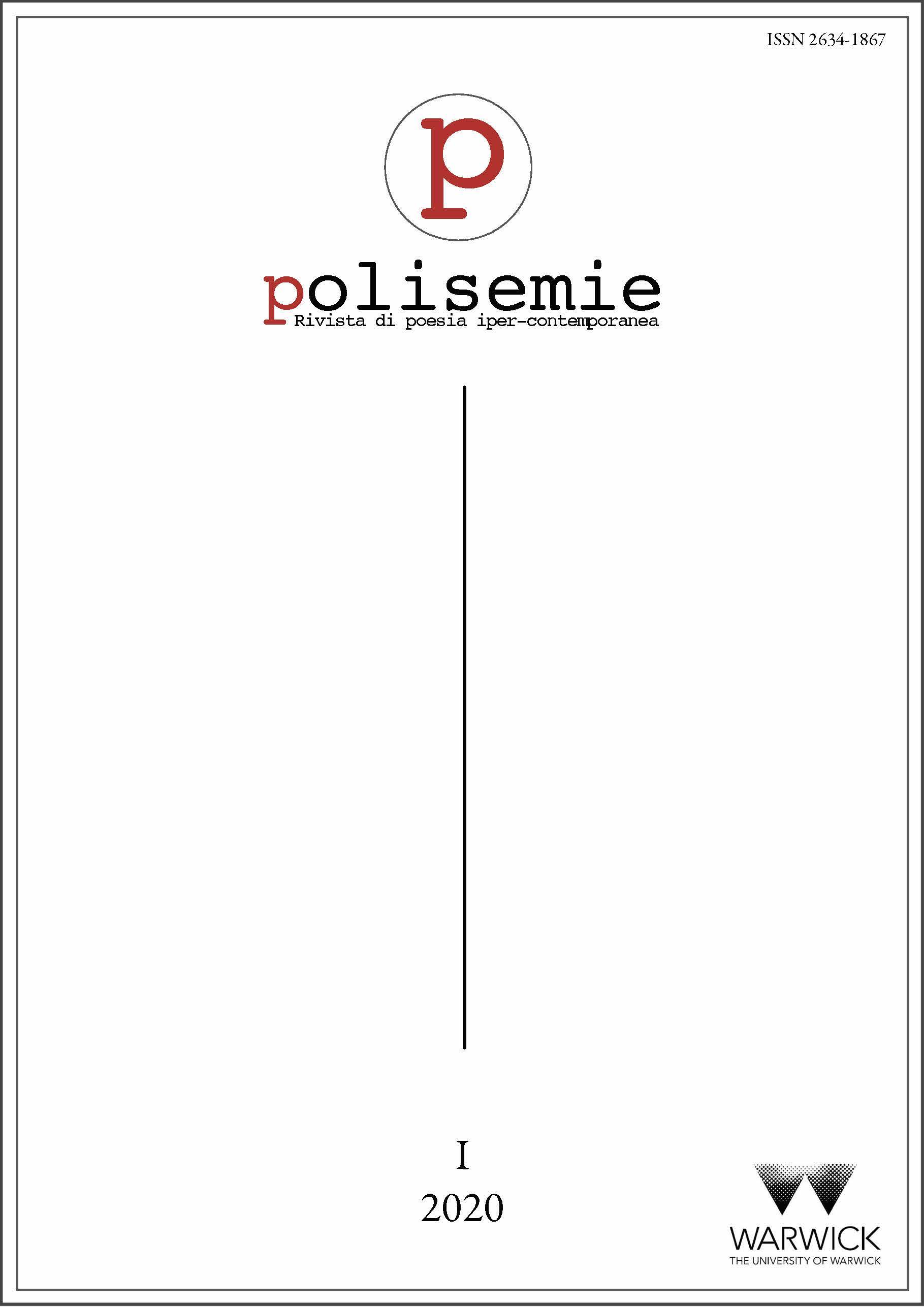 Downloads